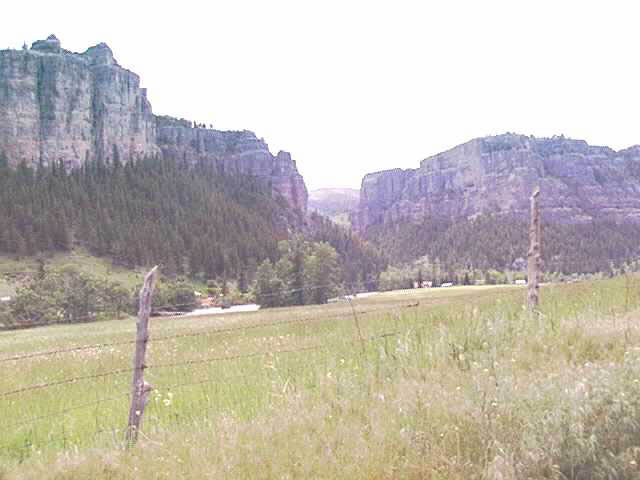 WHO'S FIRST?
by

Dr. Michael E. Gudorf

The Word of God is crystal clear on the subject of who and what should come first in our lives. It is also clear on the benefits associated with living in this manner.
Matthew 6:33

33 But seek ye first the kingdom of God, and his righteousness; and all these things [things you need in life] shall be added unto you.


Proverbs 3:9-10

9 Honour the LORD with thy substance, and with the firstfruits of all thine increase: 10 So shall thy barns be filled with plenty, and thy presses shall burst out with new wine.


Matthew 22:37-38

37 Jesus said unto him, Thou shalt love the Lord thy God with all thy heart, and with all thy soul, and with all thy mind. 38 This is the first and great commandment.
Don't you just love how clear God's Word makes things?
And how do we keep God first on a practical level? God has made that crystal clear as well. One of the best ways we, as believers, can do this day-by-day is to follow this wonderful exhortation found in Proverbs.
Proverbs 3:5-6

5 Trust in the LORD with all thine heart; and lean not unto thine own understanding. 6 In all thy ways acknowledge him, and he shall direct thy paths.
During the majority of his life, King David provided a great example in this aspect of the walk for believers to follow. Research his life and you will find that the phrase, "And David inquired of the Lord" occurs over and over again. Here are just a few examples.
I Samual 23:2

2 Therefore David inquired of the LORD, saying, Shall I go and smite these Philistines? And the LORD said unto David, Go, and smite the Philistines, and save Keilah.


I Samual 30:8

8 And David inquired at the LORD, saying, Shall I pursue after this troop? Shall I overtake them? And he answered him, Pursue for thou shalt surely overtake them, and without fail recover all.


II Samual 2:1

1 And it came to pass after this, that David inquired of the LORD saying, 'Shall I go up into any of the cities of Judah?' And the LORD said unto him, Go up. And David said, Whither shall I go up? And he said, Unto Hebron.

II Samuel 5:19

19 And David inquired of the LORD, saying, Shall I go up to the Philistines? Wilt thou deliver them into mine hand? And the LORD said unto David, Go up: for I will doubtless deliver the Philistines into thine hand.


II Samuel 5:23-25

23 And when David inquired of the LORD, he said, Thou shalt not go up; but fetch a compass behind them, and come upon them over against the mulberry trees. 24 And let it be, when thou hearest the sound of a going in the tops of the mulberry trees, that then thou shalt bestir thyself: for then shall the LORD go out before thee, to smite the host of the Philistines. 25 And David did so, as the LORD had commanded him; and smote the Philistines from Geba until thou come to Gazer.
Over and over again we see that when David inquired of the Lord FIRST and THEN proceeded as the Lord directed him, positive results always ensued. The Lord granted him the victory. This is a major part of what it means to keep God first on a daily basis in our lives.
There is the old story of the preacher who builds a brand new church building only to have it partially swallowed up by a sinkhole several years later. When he cried out to the Lord how this could have happened, the Lord replies, "You never asked me where to build it!"
God describes David as a "man after mine own heart."
Acts 13:21-23

21 And afterward they desired a king: and God gave them Saul the son of Cis, a man of the tribe of Benjamin, by the space of forty years. 22 And when he had removed him, he raised up unto them David to be their king; to whom also he gave testimony, and said, I have found David the son of Jesse a man after mine own heart, which shall fulfil all my will. 23 Of this man's seed hath God according to his promise raised unto Israel a Saviour, Jesus:
Walking in great love, David desired to do things God's way. It's one of the main reasons God had David anointed to be head of His people. We can follow the example of his walk today.